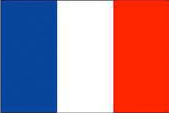 french
Sylvie Peltier
She has been at my side since 1981. After having been an apprentice to Mr Gallon, she trained and became a framer, as well as a gallery owner until 2000.
Since then, she has been working full-time with me.
She runs all that is linked with organization. She designs and carries out hangings, and manages the relations with the craftsmen who work with us.
She is more particularly in charge of the furniture and the practical solutions to be found.
She is the owner of the Castle of Favols and the Unicorn's workshop.
Besides, she is my eye and conscience, always spotting weaknesses, urging me to go further and to always be more demanding.
She is thus both a spur and a complement without which my work couldn't be the same.