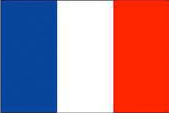 french
The artists

The following artists have already worked or have accepted to work on Favolus as soon as we find some financing.
Architects Eric Lanusse – he twice won the award of the Salon de la Maison bois d'Angers –
and Philippe Gaillard, who specializes in blending together the contemporary and the modern.
Ceramist Karin Heeman, who has a degree in interior architecture.
Her works are to be found in museums in the Netherlands and France. She is an adviser on acquisition in the Netherlands.
She has given lectures on ceramics in France, the Netherlands, the United Kingdom, the USA and Japan.
She exhibits throughout Europe and organizes renowned courses for professional ceramists.
e-mail : heemanbk@worldonline.nl
site : http://www.karinheeman-ceramics.com


Mosaicist Mathilde Lhuillier. With her father she has created mosaics, mostly for countries in the Gulf of Arabia.
She has also made the mosaic on the column of the parvis de la Défense in Paris.
She is currently working on the problem of inclusion of mosaic in unbaked clay.

Peter W. Ligtvœt graduated from Amsterdam's Superior Technical School and from the Academy of Architecture and Urbanism in Rotterdam-Maastricht .
He has worked for the towns of Leidschendam, Maastricht, Eindhoven and Nimegue, then as an urban adviser in town and country planning.


e-mail : peligt@free.fr

Marie-Antoinette Peltier has been a costume designer for stage director Ariane Mouchkine, as well as in Jean-Louis Scherrer's haute-couture workshop. She has also created an integration workshop in Romania. She brings in her taste for materials and her heightened sensitivity for textiles.

e-mail : Marie Antoinette Peltier <toinettepeltier@yahoo.fr>

Michel Kerdiles is a cabinetmaker and woodcarver.
André Aubert is a metal sculptor. He authored the monumental Unicorn. He creates interior designs.
The copperware manufacturer and craftsman in wrought iron Simon Charbonnier has shown his interest in taking part to Favolus.
Sylvie Peltier, Augustin Frison-Roche and Louise Peltier are part and parcel of the project,
and they are to be found in the category "Surrounding me" and the main thumbnail "Not alone".