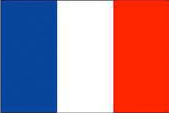 french
The elementary garden
The first thoughts on the garden were those of Dutch landscape architect and town planner Peter Ligtvoet. We will start the work on the garden as soon as possible as gardens need time to breathe their soul.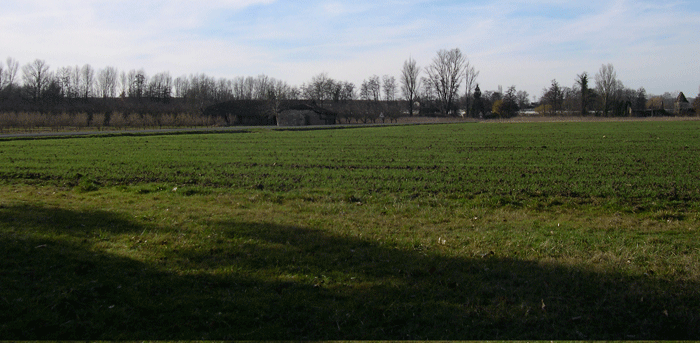 'The garden as seen from the Château de Favols, the castle; in the background, the Unicorn's Workshop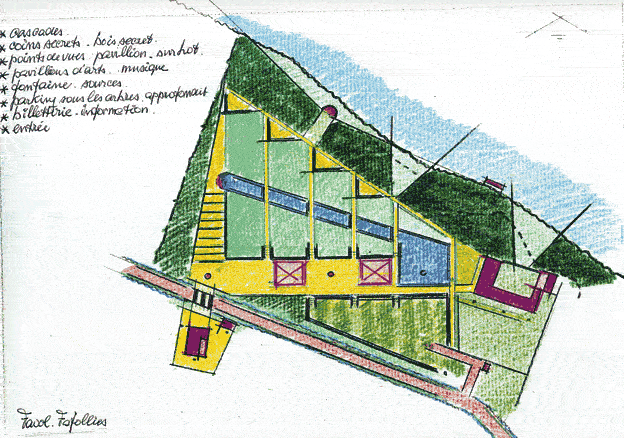 Delimitation of two areas with the cardinal axes – east-west and north-south:
the garden area dedicated to walks and contemplation, and an artistic
and technical area dedicated to shows, the parking lot and people just crossing.

An east-west axis links the castle (the château de Favols) to the Unicorn's Workshop.
At the crossroads of both axes there will stand a large weather vane in the shape of a unicorn: the weather unicorn.

North of the garden, the protruding belvedere – which existed naturally a hundred years ago –
is recreated with gaps making it possible to enjoy the view of the river Lot.
Detail of the surroundings of the Unicorn's Workshop. It was designed to need only moderate upkeep.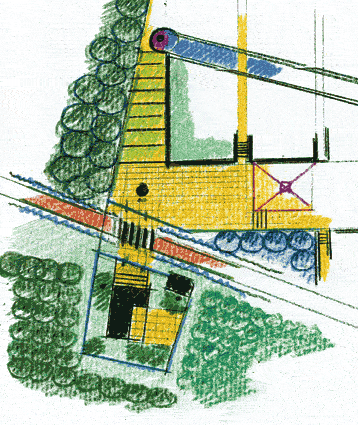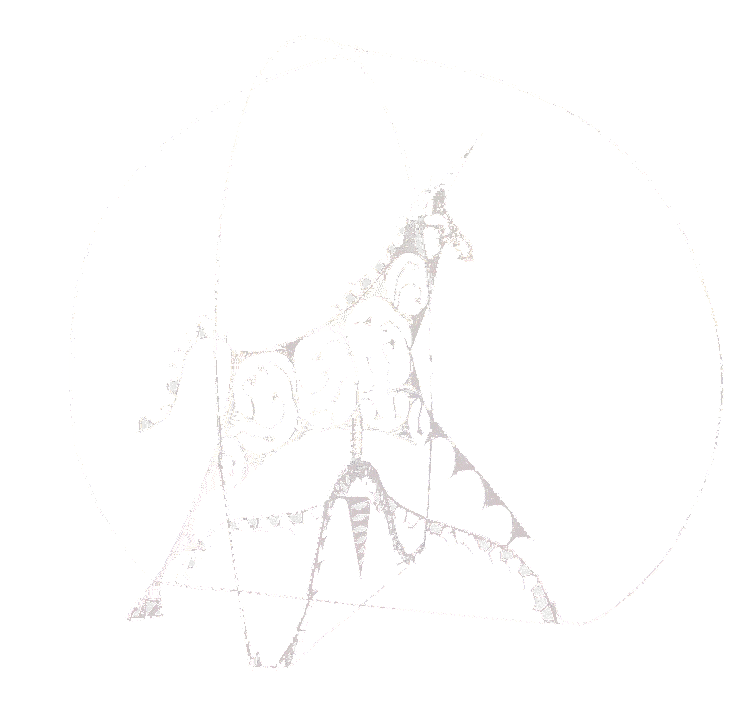 The weather unicorn, a monumental sculpture – 3.20m high. It was carried out by André Aubert.