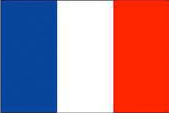 french
Support

First of all, the first companies that put their trust in us and enabled us to make the brochure:
the Etablissements Coste-Meynot, a company specializing in wood and hardwood floors,
the Ateliers Roma, specializing in screen-print and films,
the solicitor's office Capmas, Rolle & Calvet,
Favols jams and luxury products,
Parnasse patrimoine (financial counselling),
the independent and satirical newspaper La Feuille,
optician Bonassies,
the estate agent Lang& Fournier.

Art professionals openly supporting us:
Catherine Alcover and Christine Zavan (comedians),

Anne Carpentier & Guy Nanteuil (independent journalists),

Aude de Kerros (painter, engraver and writer, author of "L'Art caché"- "the hidden Art", Eyrolles Editions),

Christine Sourgins (essayist, Art historian, author of "Les mirages de l'Art Contemporain" (The mirages of contemporary art", Table Ronde Editions),

Anne Van K (stage director, singer, dramatist, comedian),

Aurélie Viel (dramatist),

André Colpin (painter, engraver, paper-maker, publisher of artist's books)


Those also whose supported manifested itself through a volunteer mission on the site:
Claude Baboulène and Jean-Pierre Vidal, carpenters

Hamdi Gharsa, a builder

Mr Dwelshauvers and Jean-Luc Rey for their help and advice.

Those who accepted to be in charge of the Association which will enable to manage the project:

Annette Guérineau,
Sophie Flament 
Christophe Genson...


Special thanks to the young volunteers who made it possible to save the Unicorn's Workshop:
Romain, Eilin and Quentin Guittard, Aubin Peltier, Nicolas Escande, Armelle Sarion,

Reverend Arnaud Lassuderie, Thomas Blanchart, Thomas Richard, Pierre Pozza,
and of course Sylvie and Louise Peltier, Augustin Frison-Roche

.

Latsly, thank you so much to Mr and Mrs Escande
who benevolently welcomed this future project on the soil that was once theirs.
Thanks also to their children who agreed that we should dedicate money, time and energy to the project,
whatever its consequences on their daily lives.